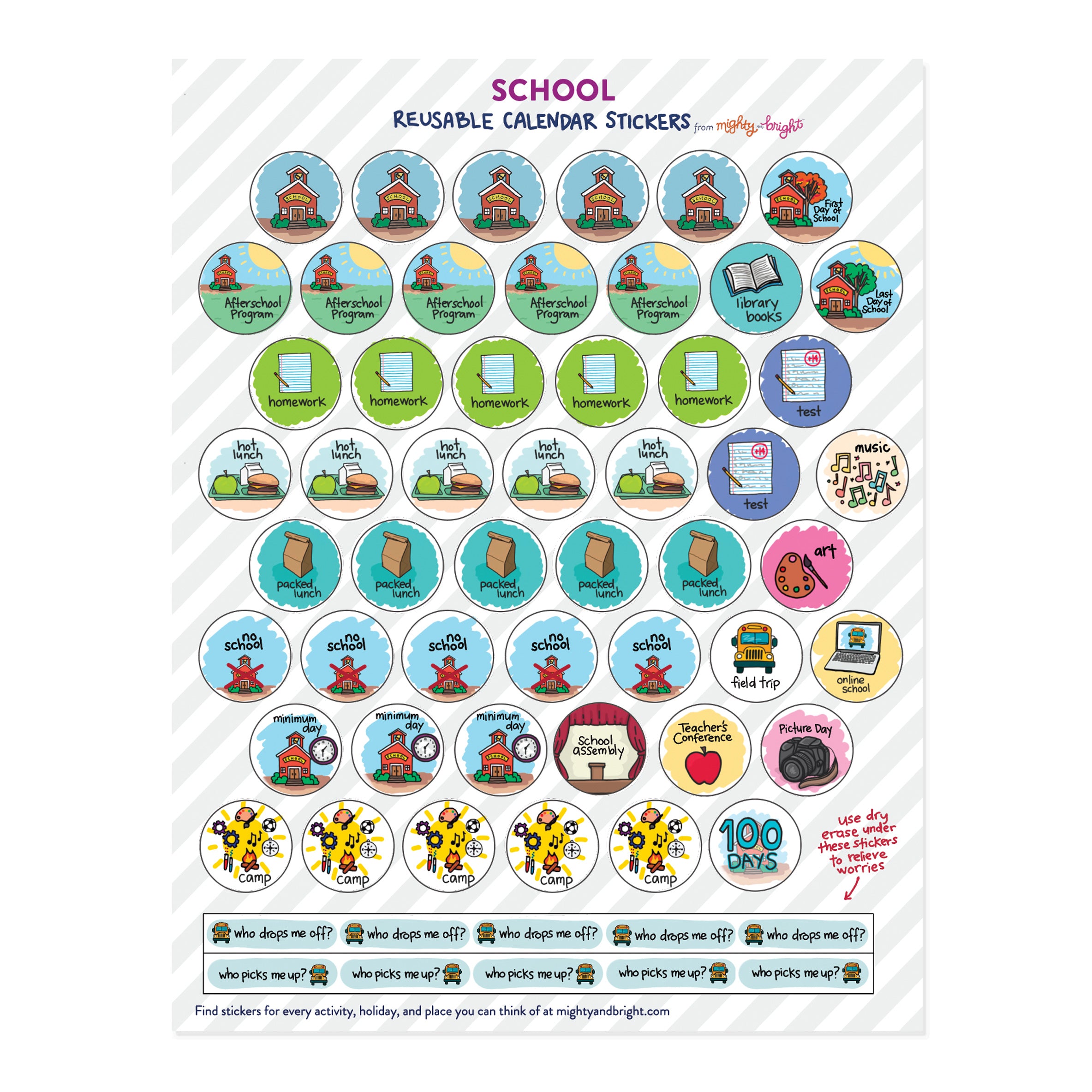 Description

What's Included

Details
School is a lot to manage for most kids, which is why our school sticker sheet is so helpful! Help kids handle everything from homework to tests to which day they need their library books, plus give them things to look forward to, like field trips and hot lunch days.
DETAILS
This set includes 53 designs for use with your Mighty + Bright calendar.
The School Set includes:
School (includes 5)

Afterschool Program (includes 5)
First Day of School
Last Day of School
Library Books
Homework (includes 5)
Test (includes 2)
Hot Lunch (includes 5)
Packed Lunch (includes 5)
Music
Art
No School (includes 5)
Field Trip
Online School
Minimum Day (includes 3)
School Assembly
Teacher's Conference
Picture Day
Camp (includes 5)
100th Day of School
and two stickers to manage school drop-off/pick-up, to be used with dry or wet erase pen.
---