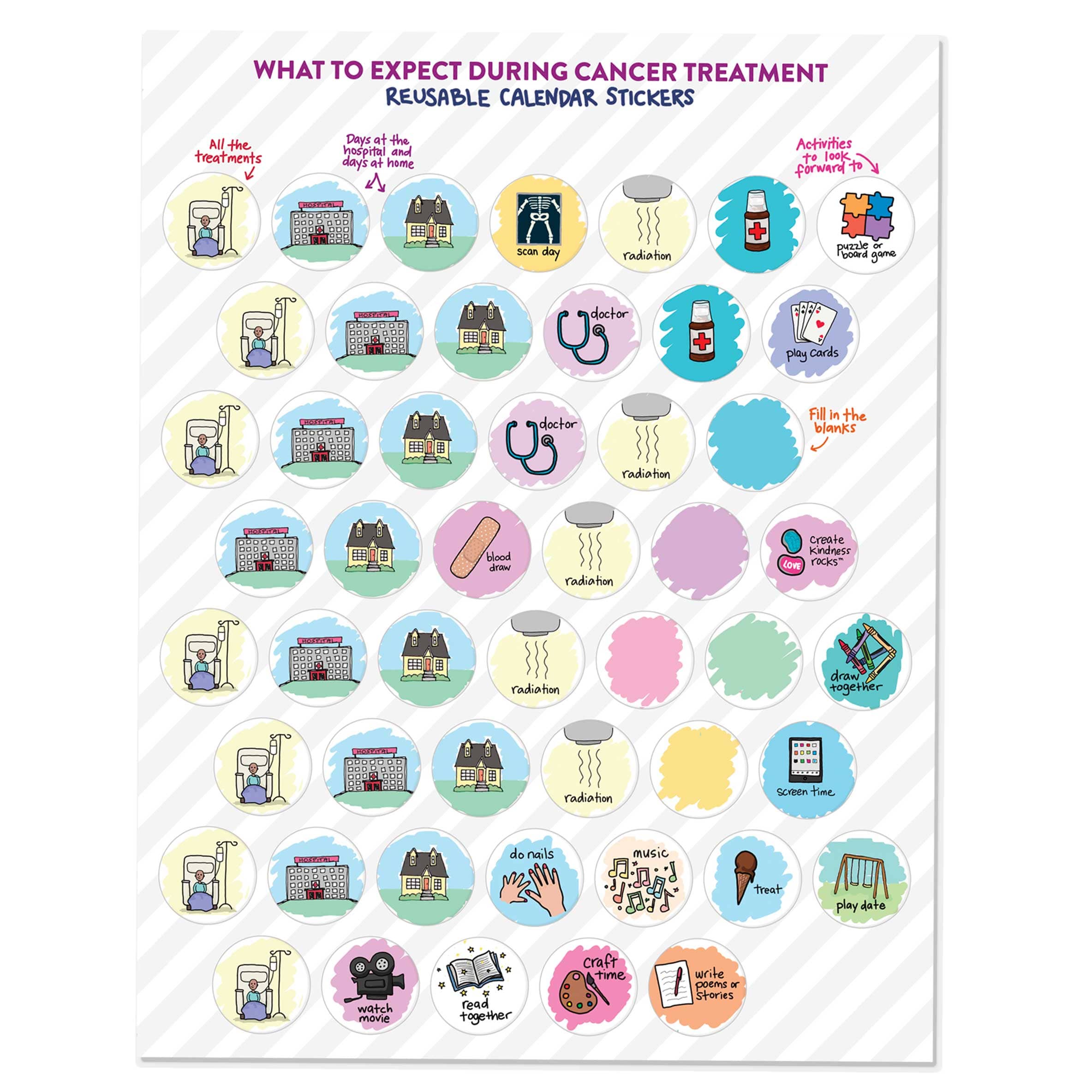 "Kids Cancer" Reusable Sticker Set
Description

What's Included

Details
 An extra sticker set to replace or add on to your calendar. Also great if you prefer to use our reusable stickers on your own existing calendar. Please note these are reusable cling stickers and will only adhere to glossy surfaces like dry erase boards or windows.
Details
Reusable sticker sheet includes 50 total cling stickers, including:
7 hospital,
7 home,
7 chemo,
5 radiation,
1 scan day,
1 blood draw,
2 medicine,
5 fill-in-the-blanks (which are compatible with sharpie, dry- and wet-erase pens), and
10 light activities to give kids something to look forward to.
---
"Kids Cancer" Reusable Sticker Set