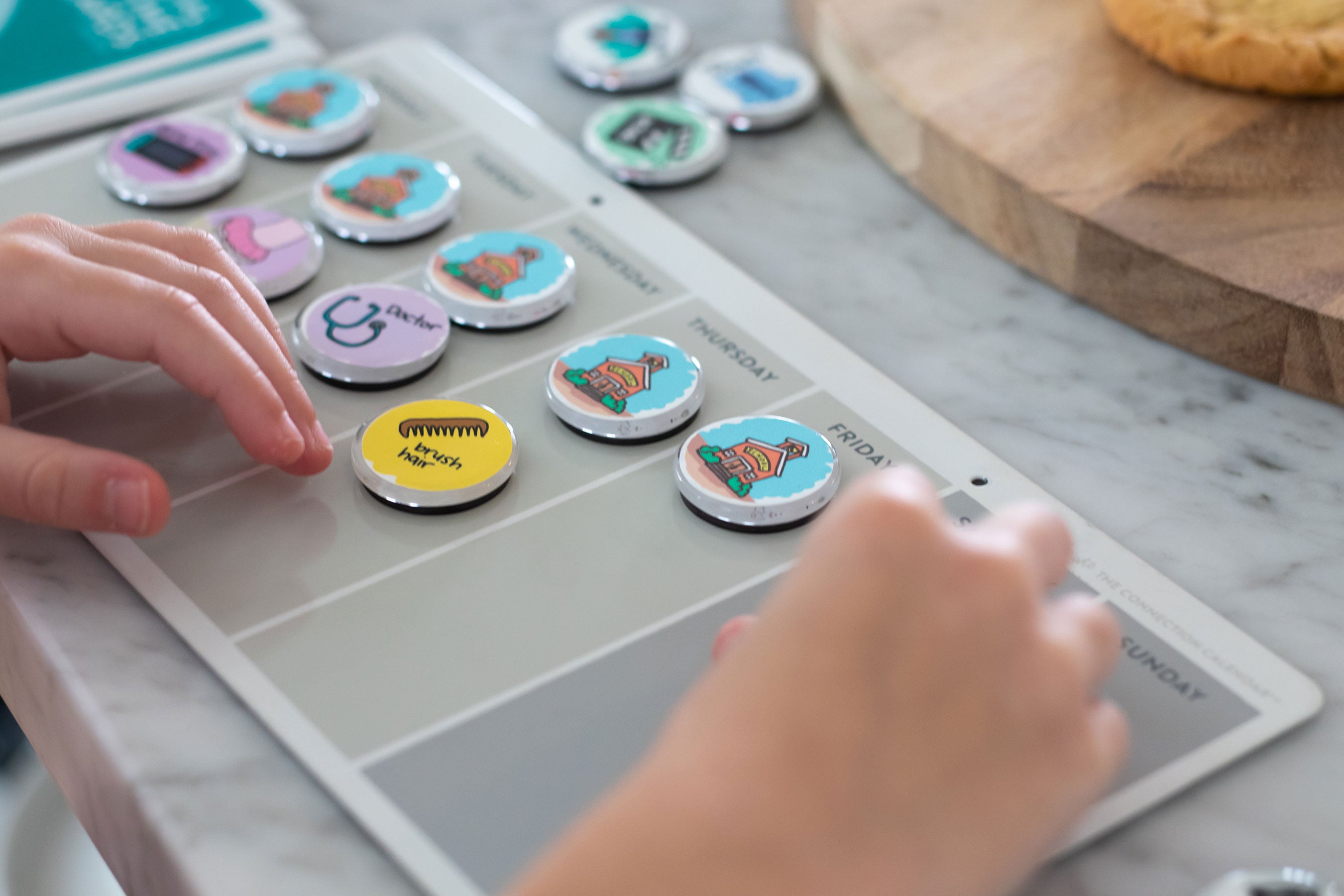 Simplify Life.
Visual structure that makes everything easier — in less than fifteen minutes.
"I cannot believe what a difference this has made in our family."
We know what you're thinking: how could a schedule make that big of a difference?
But that's the feedback we hear from our customers every single day.
Here's why: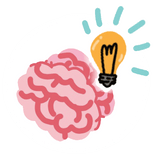 Visual schedules set everyone up for success by speaking a language we all understand.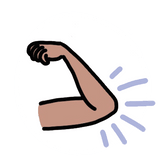 Putting structure in place has a domino effect on the rest of your life, creating a sense of ease and spaciousness.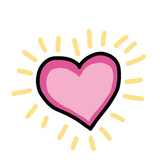 Reducing overwhelm, including mental and physical clutter, relieves unnecessary stress.
Our Visual Schedules are
Backed by Science

and

Proven by Real People.

The foundation for a peaceful home and an empowered, thriving family.
(Plus, everybody loves stickers!)
An uncomplicated life is the ultimate self-care.
Meet Our Founder, Sara Olsher
I first learned the power of visual structure in 2013, when I introduced a homemade co-parenting calendar to my then-two-year-old daughter.
Knowing what to expect each day totally transformed her anxiety — almost overnight. After such a night-and-day change (from a method no one appeared to be talking about), I made it my mission to make the best visual schedules out there.
When I was diagnosed with cancer four years later, our lives became totally chaotic, and helping my daughter understand her life became more important than ever.
But beyond that, I started to realize that the life I'd built for us was unsustainable. I had too many balls in the air and was accountable to too many people. I was exhausted.
I started to uncomplicate my life. I examined the "have to do's" on my list, figured out how to make them easier to handle, and cut out all the "shoulds" I didn't actually want to do.
And that, my friends, transformed my anxiety.
At Mighty + Bright, we believe that an uncomplicated life is the ultimate self-care. We're here to help you simplify yours.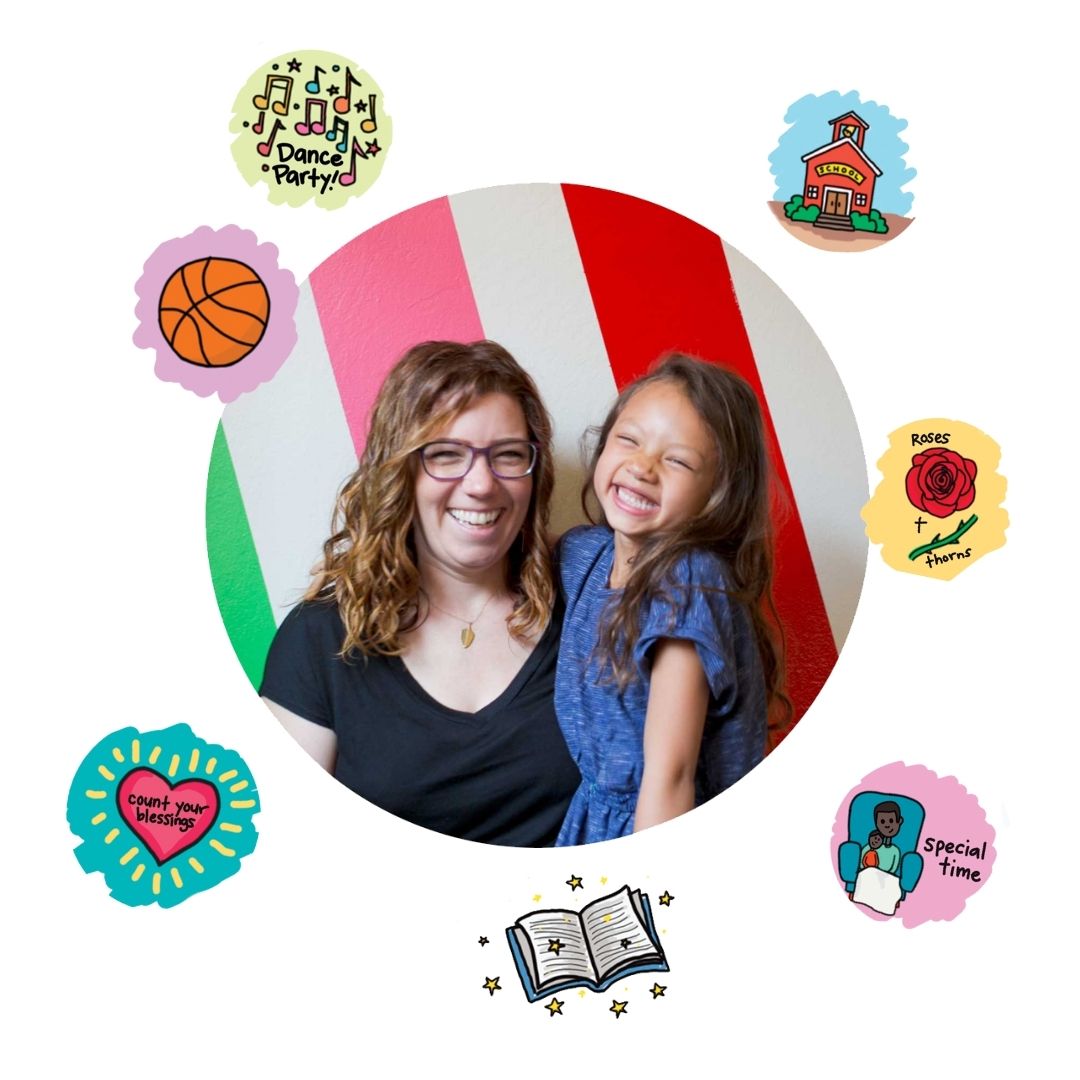 as seen in the Press
"This calendar for kids of divorce is what coparenting is truly all about."
[This is] totally applicable for adults who feel buried by a cluttered, messy house.
"Give your children a sense of a normalcy during this time of total change."
"This simple visual aid helps put the child's life in context, letting them know what's coming next and reducing their anxiety."
"Whether it's a big change or something small, this will help normalize the inevitability of change, giving kids the confidence that they can handle it."