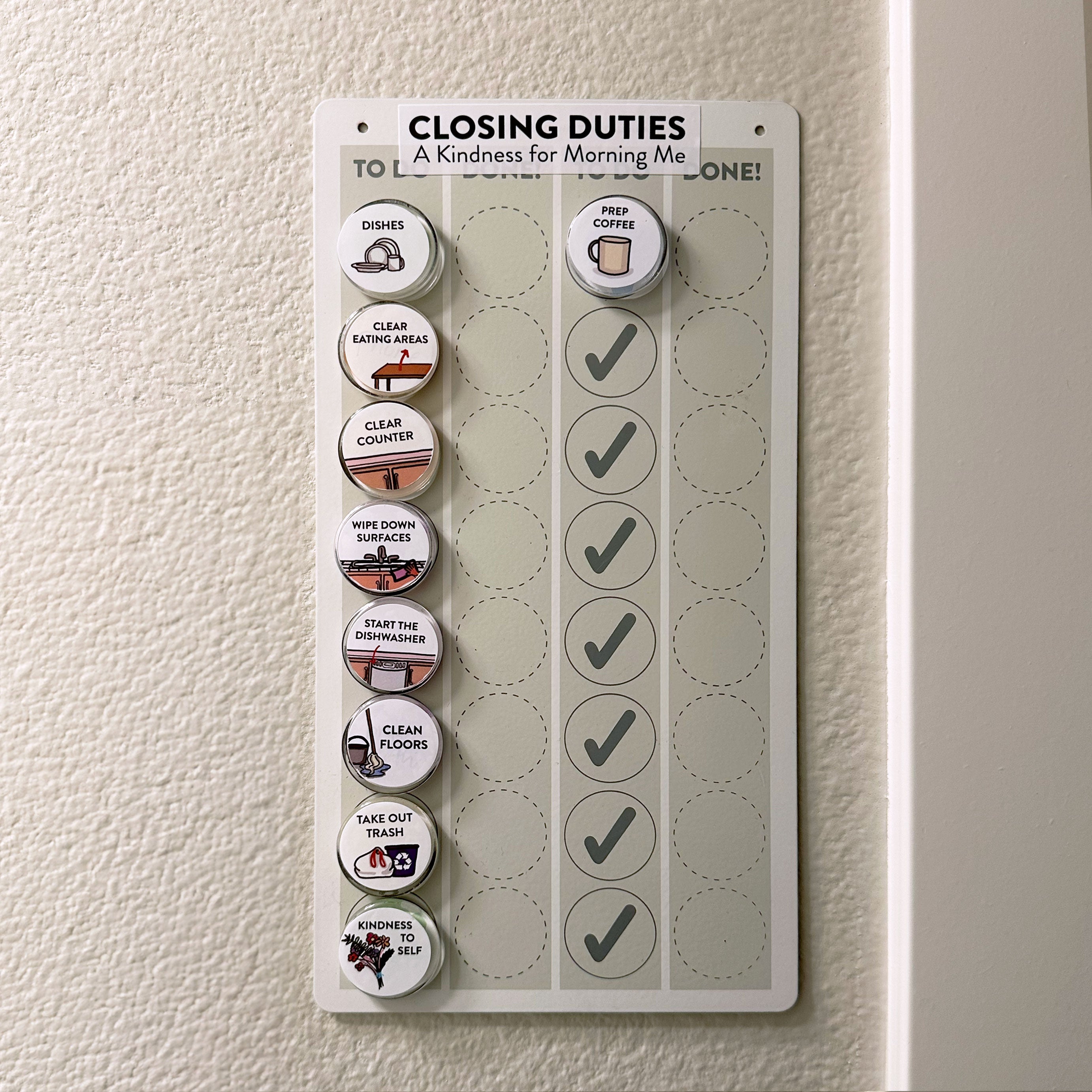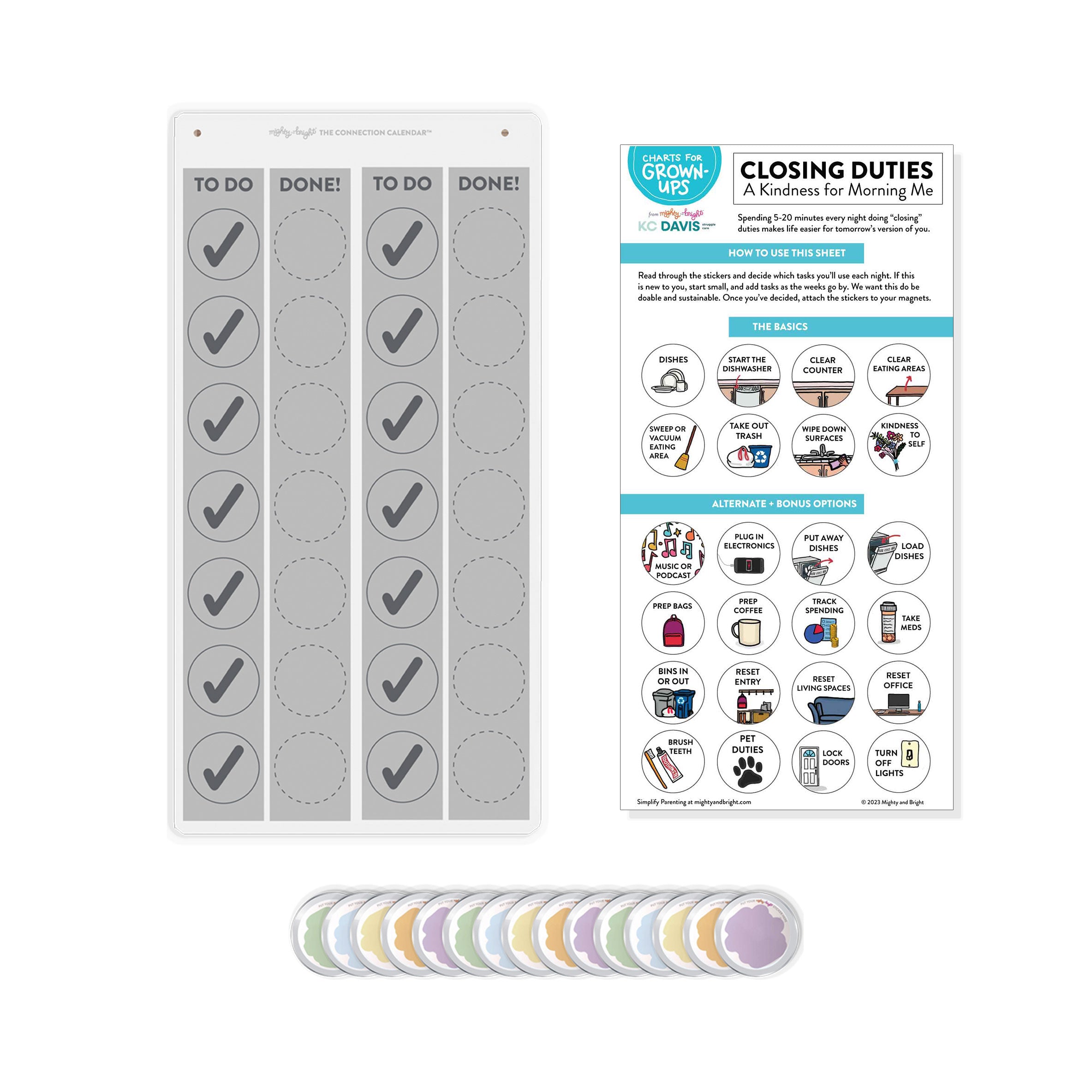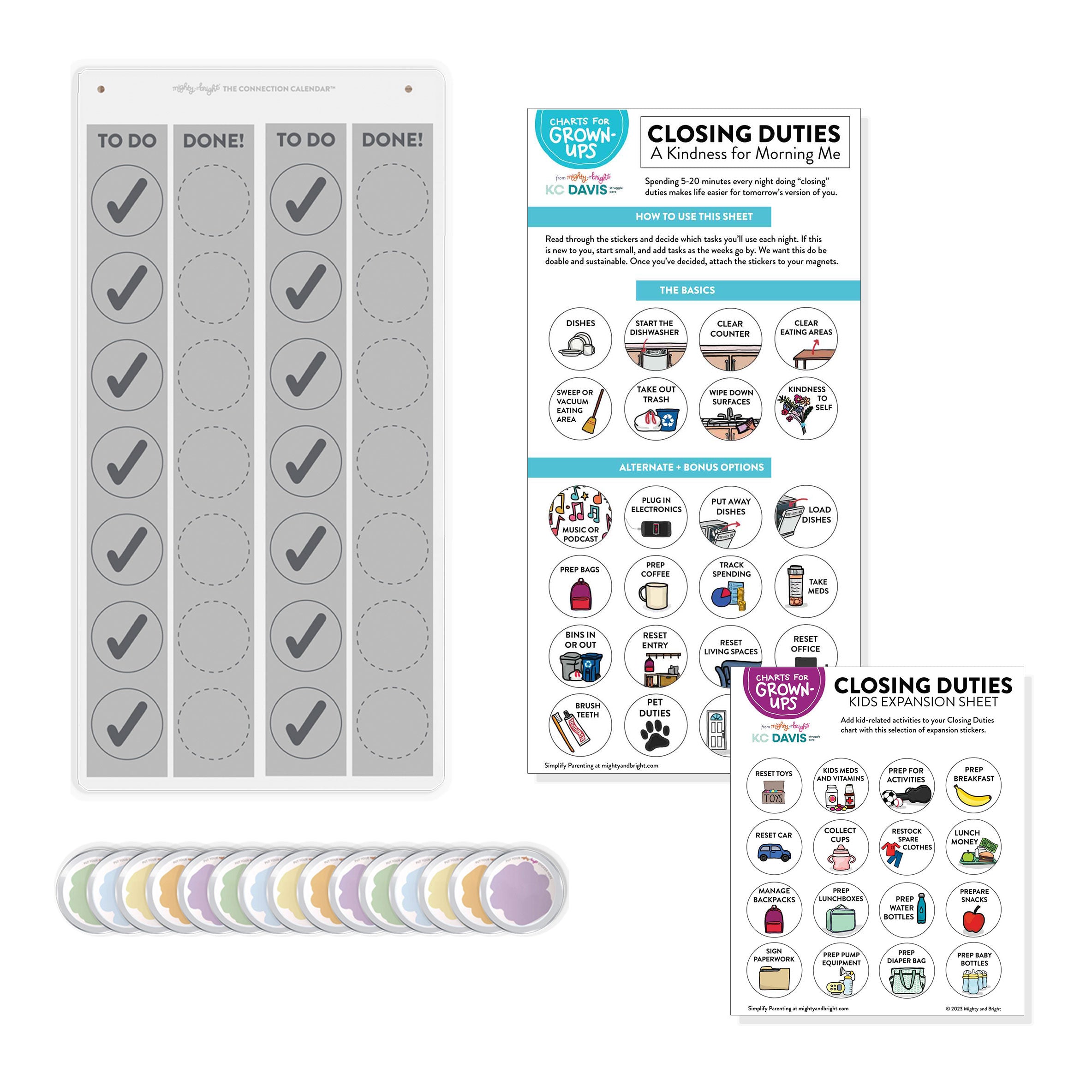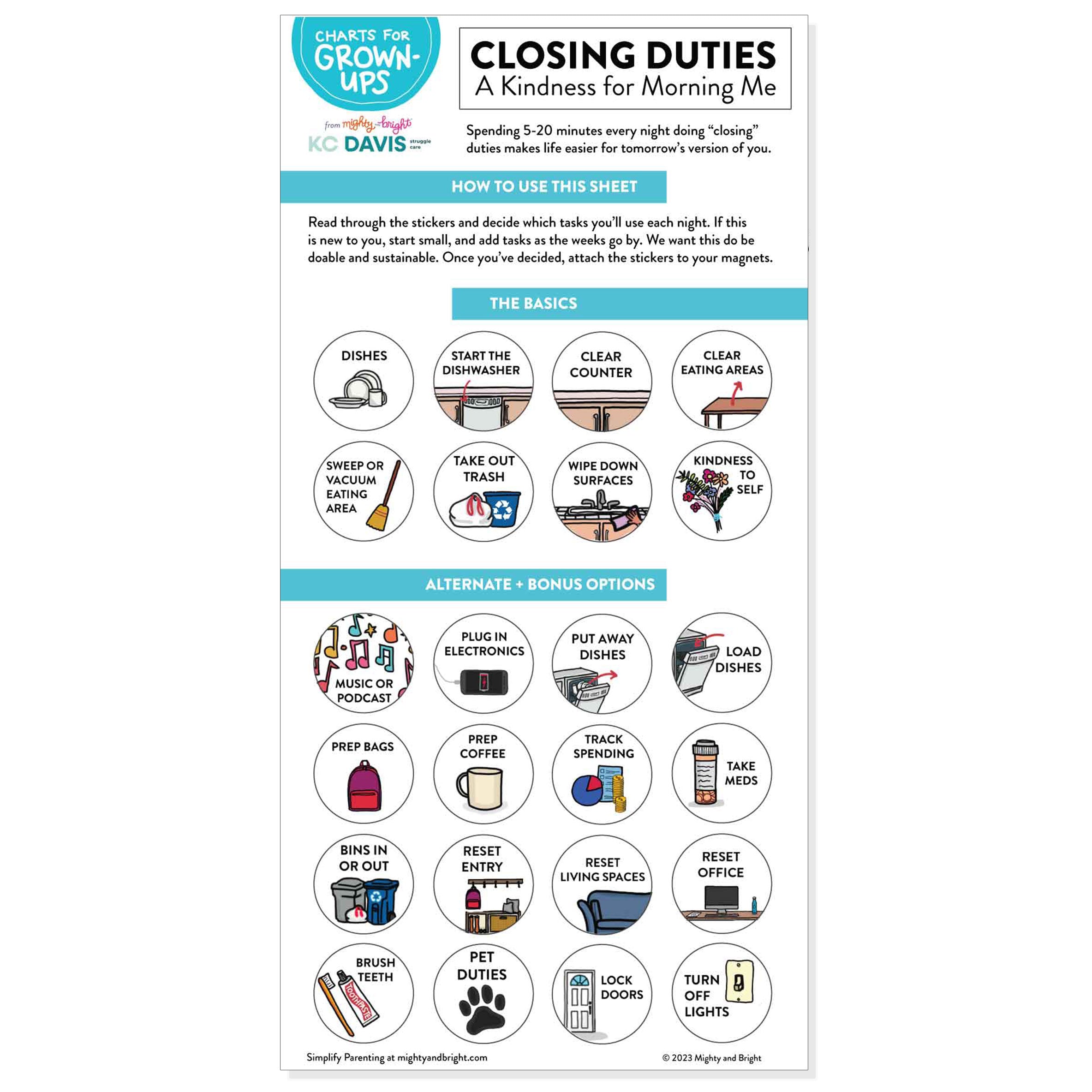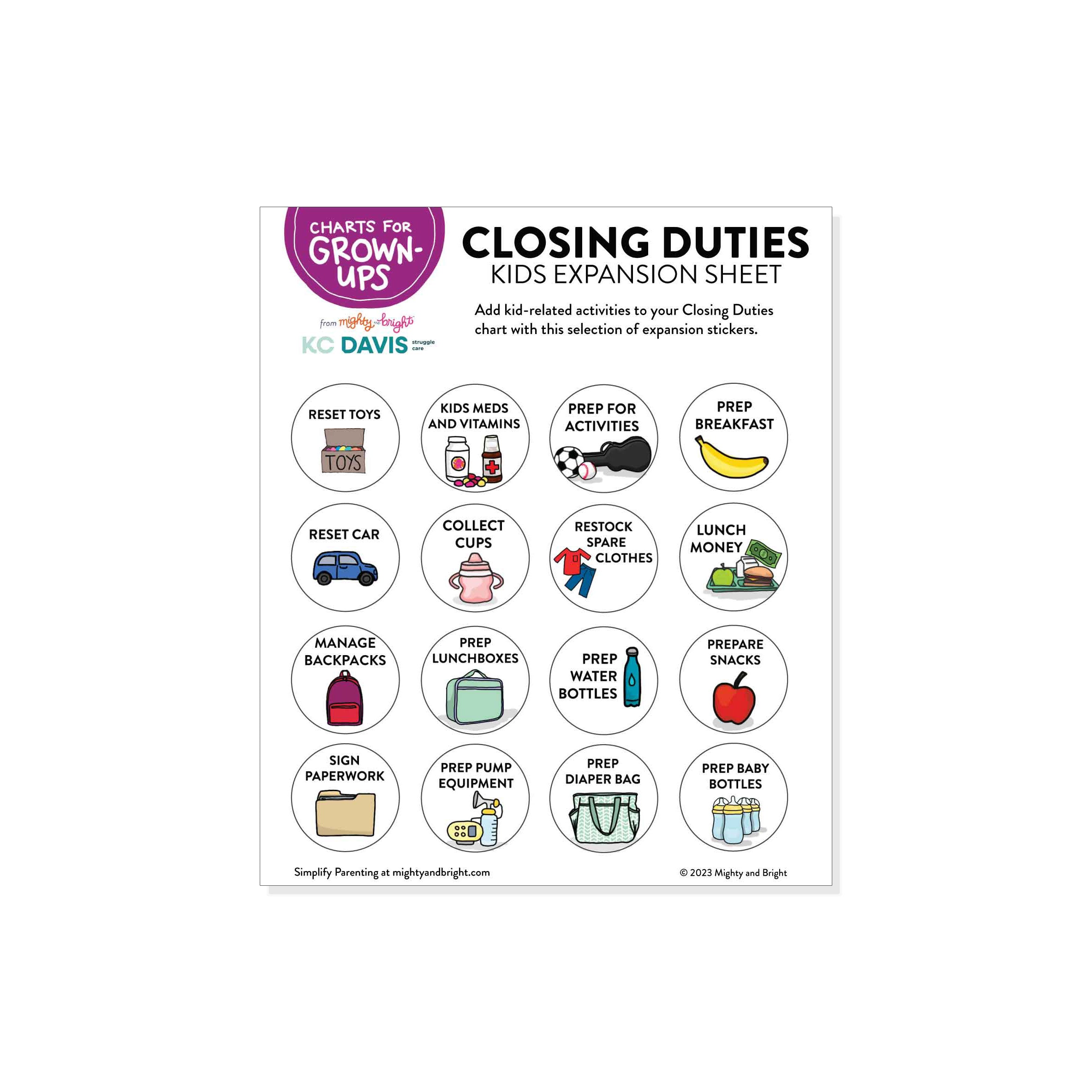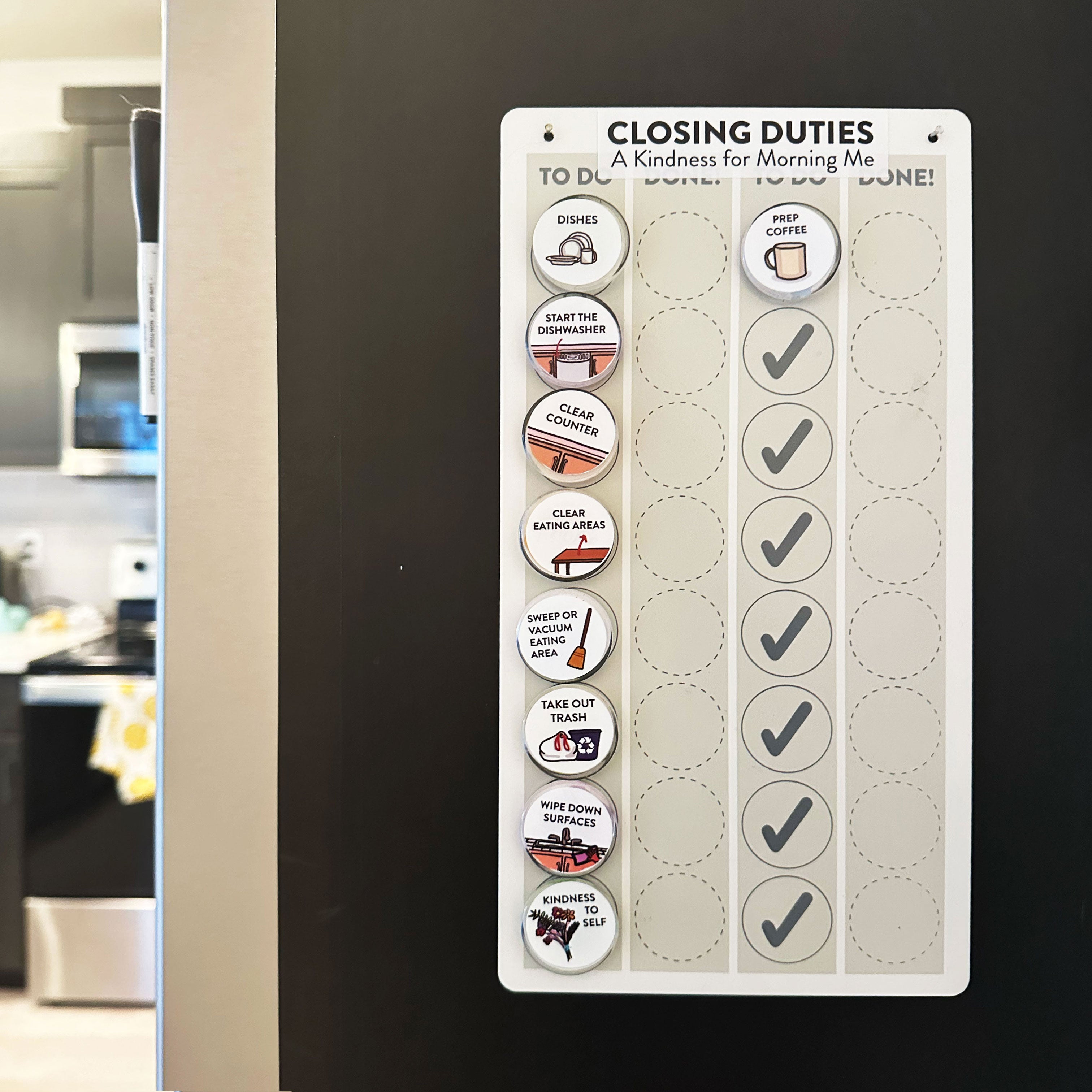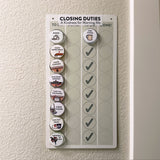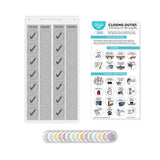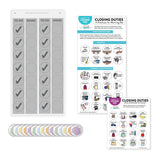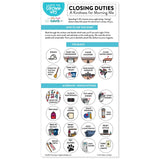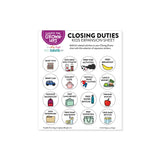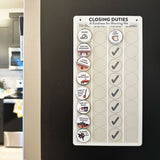 Closing Duties with KC Davis
Description

What's Included

Details
There's nothing better than waking up to a house that's functional. But that doesn't just happen on its own. Spending as little as 5-20 minutes each night on a few focused tasks is a kindness to tomorrow's you!
Add our kids' expansion sheet for 16 kid-related closing duties.
Our Closing Duties set is a collaboration with KC Davis — therapist, author, speaker, and famous TikToker — whose neutral approach to care tasks has inspired millions.
---
Closing Duties with KC Davis