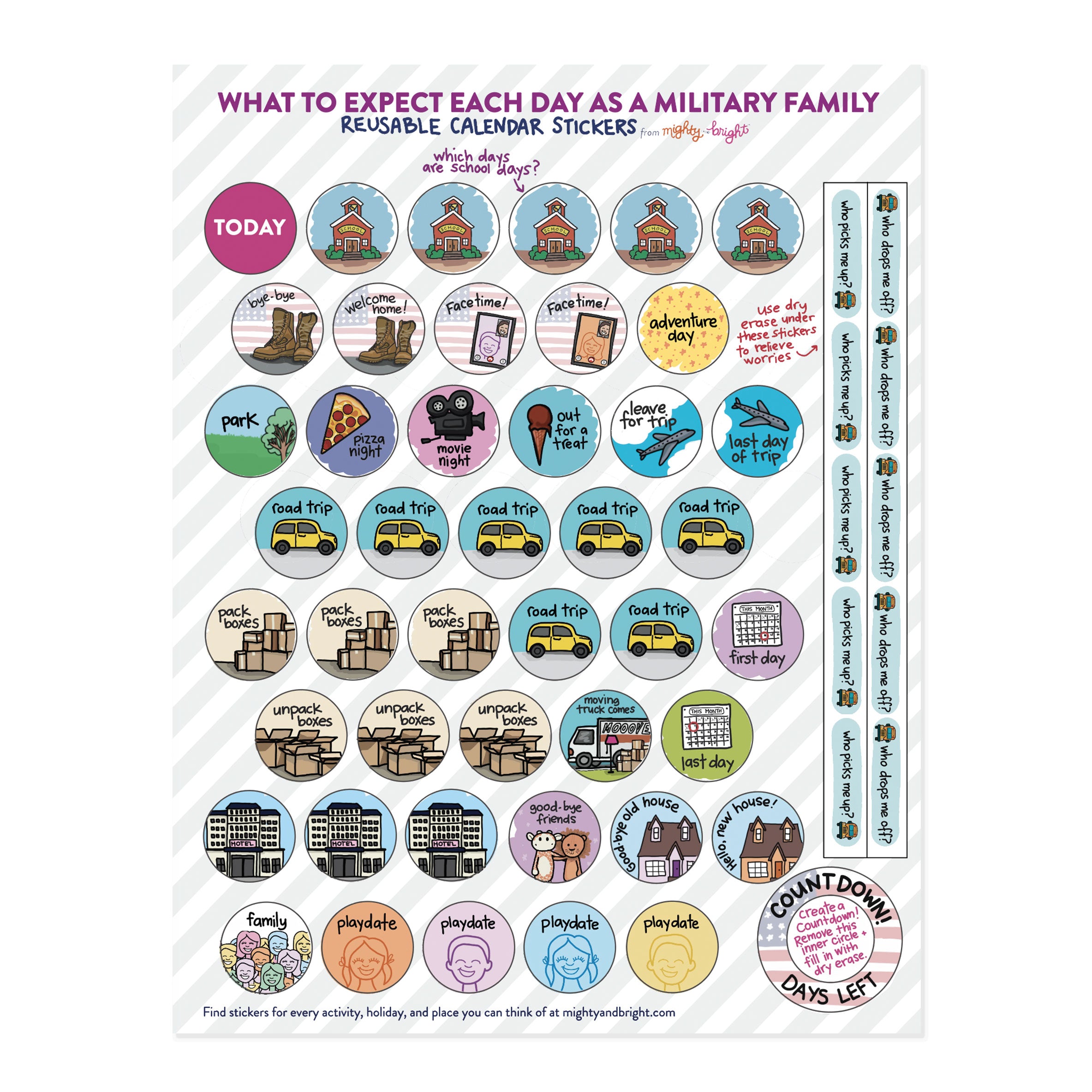 Military Kids Reusable Sticker Set
Description

What's Included

Details
Created with the input of military moms like Stacey, Sheena, Rachel, and Maialen, this kit is created specifically for military families from every branch of the United States Military, and for both men and women who serve.
Please note these are reusable cling stickers and will only adhere to glossy surfaces like dry erase boards or windows.
Details
Reusable sticker sheet includes 46 total cling stickers, including:
1 "today," 5 school, "bye-bye" and "welcome home" to help plan for deployment, and "FaceTime" stickers for a dad and a mom, adventure day, park, pizza night, movie night and "out for a treat" to give kids something to look forward to, leave for trip, last day of trip, car road trip (includes 7), pack boxes (includes 3), unpack boxes (includes 3), moving truck comes, first day, last day, hotel (includes 3), good-bye friends, good-bye old house, hello new house, family, playdate (includes 4 different designs). There are also two strips to use with a dry erase marker: "where am I sleeping?" and "who picks me up?" and a countdown to put in the corner of your calendar to countdown to the servicemember's return.

---
Military Kids Reusable Sticker Set