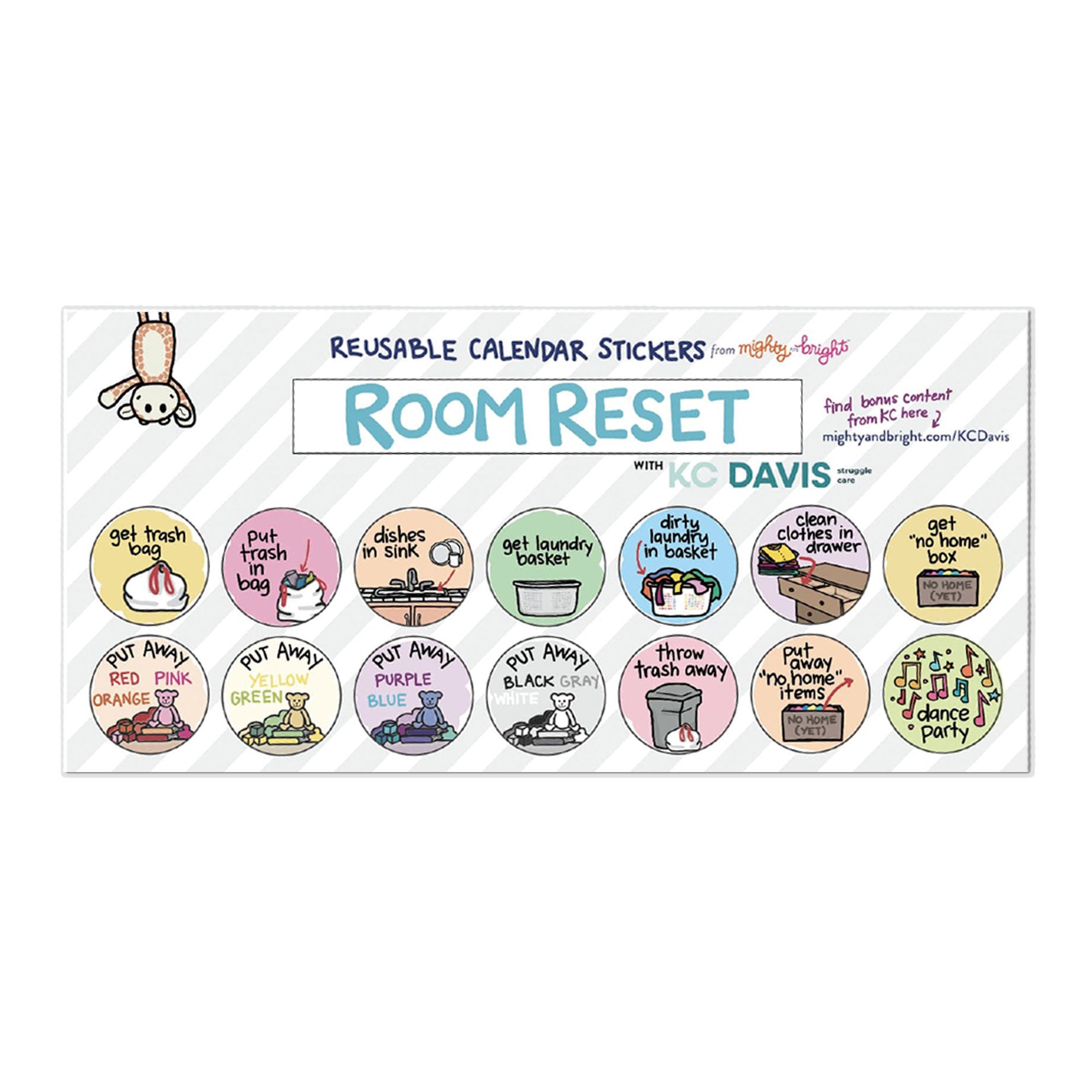 Description

What's Included

Details
Created in partnership with KC Davis, our Room Reset sheet is a unique way of teaching your kids to take responsibility for tasks and chores around the house, and learn to clean their room in a sustainable way that will serve them for years.

This sheet includes bonus content from KC to help you understand this method and implement it with your fam. 
Designed to be used with our Task Chart, you can use this sheet to help your kids learn how to manage and maintain tidying their room.
DETAILS
This sheet includes 15 stickers for use with your Mighty + Bright task chart:
"Room Reset" title to label your task chart
Get Trash Bag

Put Trash in Bag
Dishes in Sink
Get Laundry Basket
Dirty Laundry in Basket
Clean Clothes in Drawer
Get "No home" box
Put Away - red, pink, orange
Put Away - yellow, green
Put Away - purple, blue
Put Away - black, gray, white
Throw Trash Away
Put Away "No Home" items
Dance Party
---