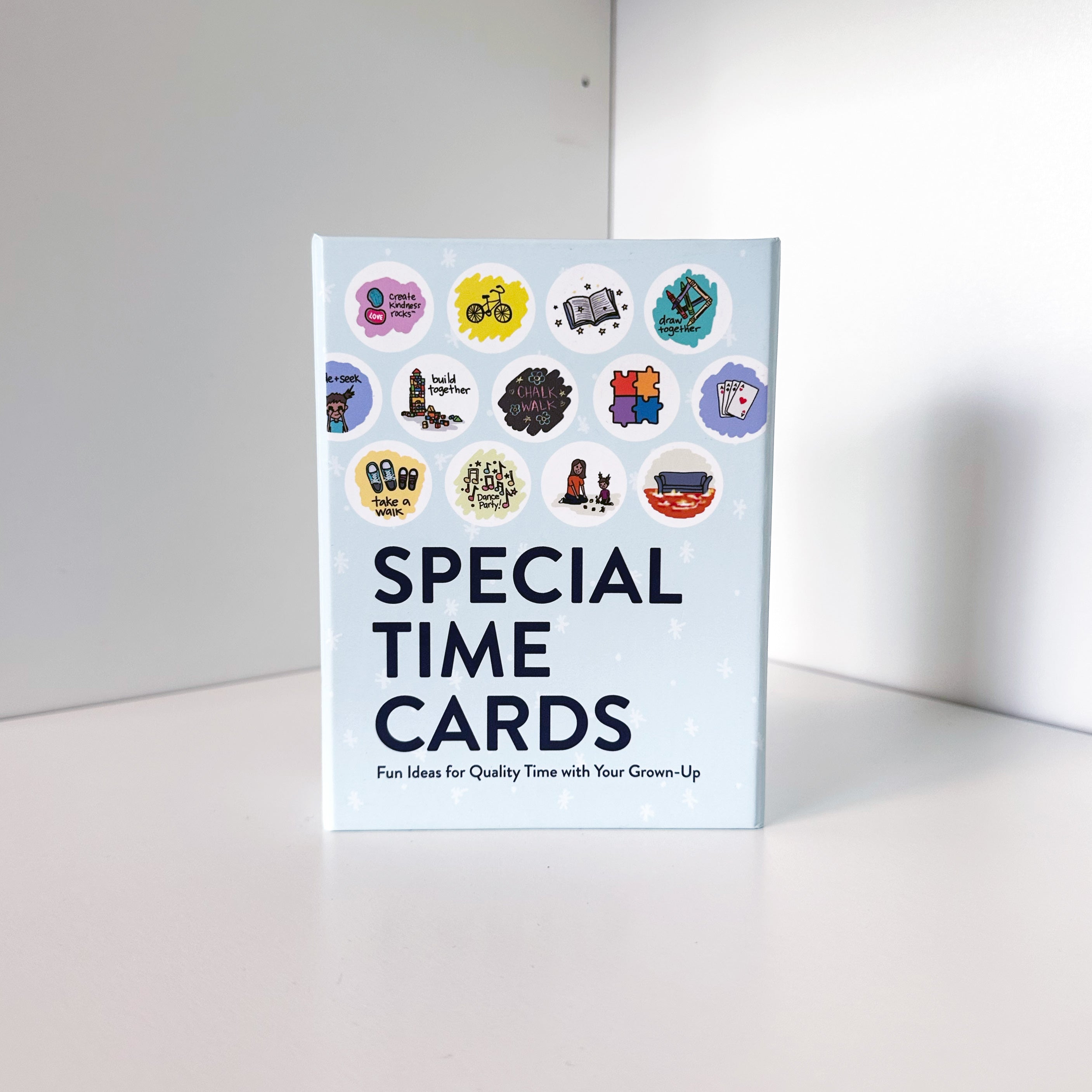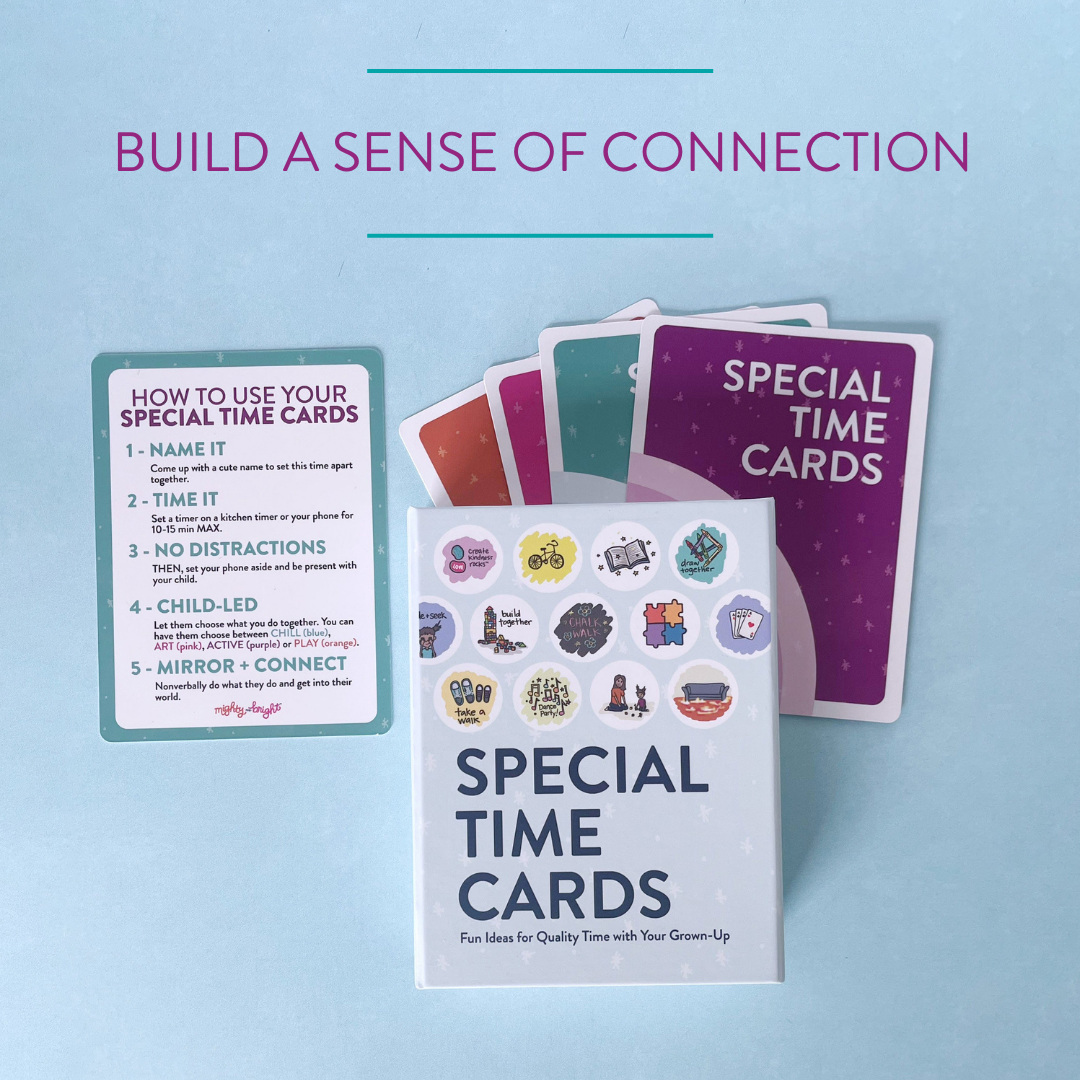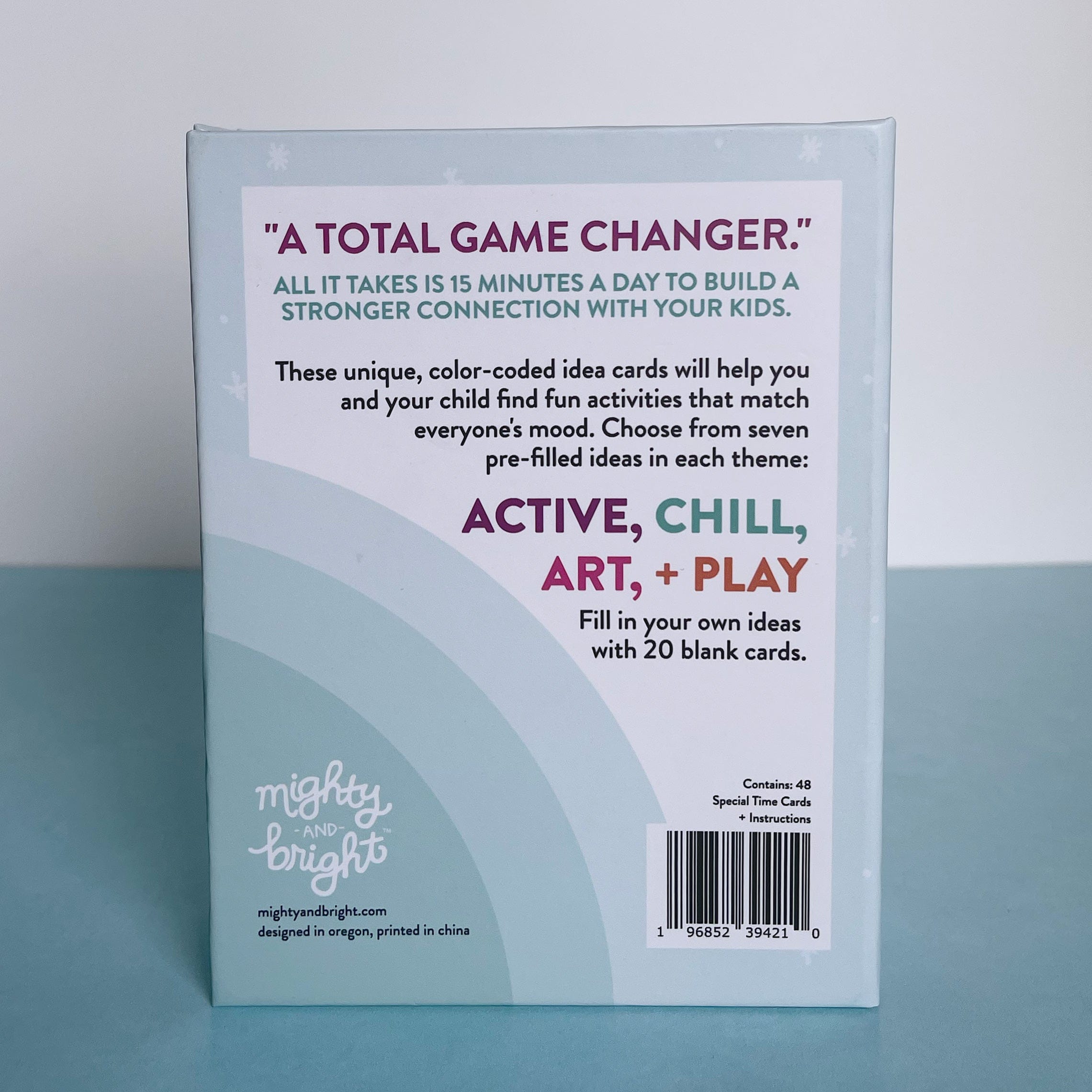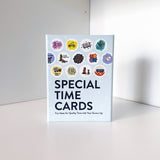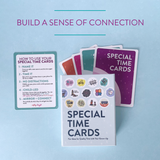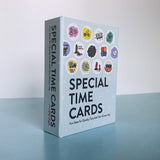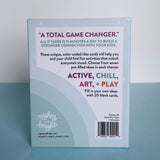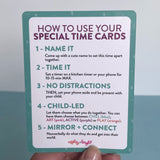 Special Time Cards for a Strong Parent-Child Relationship
"A Total Game Changer."
All it takes is 15 minutes a day to build a stronger connection with your kids - but sometimes playtime isn't all that fun.
Our Special Time Cards are an entirely new approach to play, adding structure and choice - so both kids and parents enjoy it! Choose from seven pre-filled ideas in each theme: Active (purple), Chill (blue), Art (pink), and Play (orange). You and your child can also fill in your own ideas using our 20 blank cards (5 in each color).
This unique, color-coded deck of cards was created to help you develop a sense of connection with your kids — a skill that's vital to long-term mental health.
Mighty + Bright's intentional, high-quality products are research-backed, created by experts, and designed to last years. Our goal is to help you easily incorporate positive mental health into your every day.
---
Special Time Cards for a Strong Parent-Child Relationship