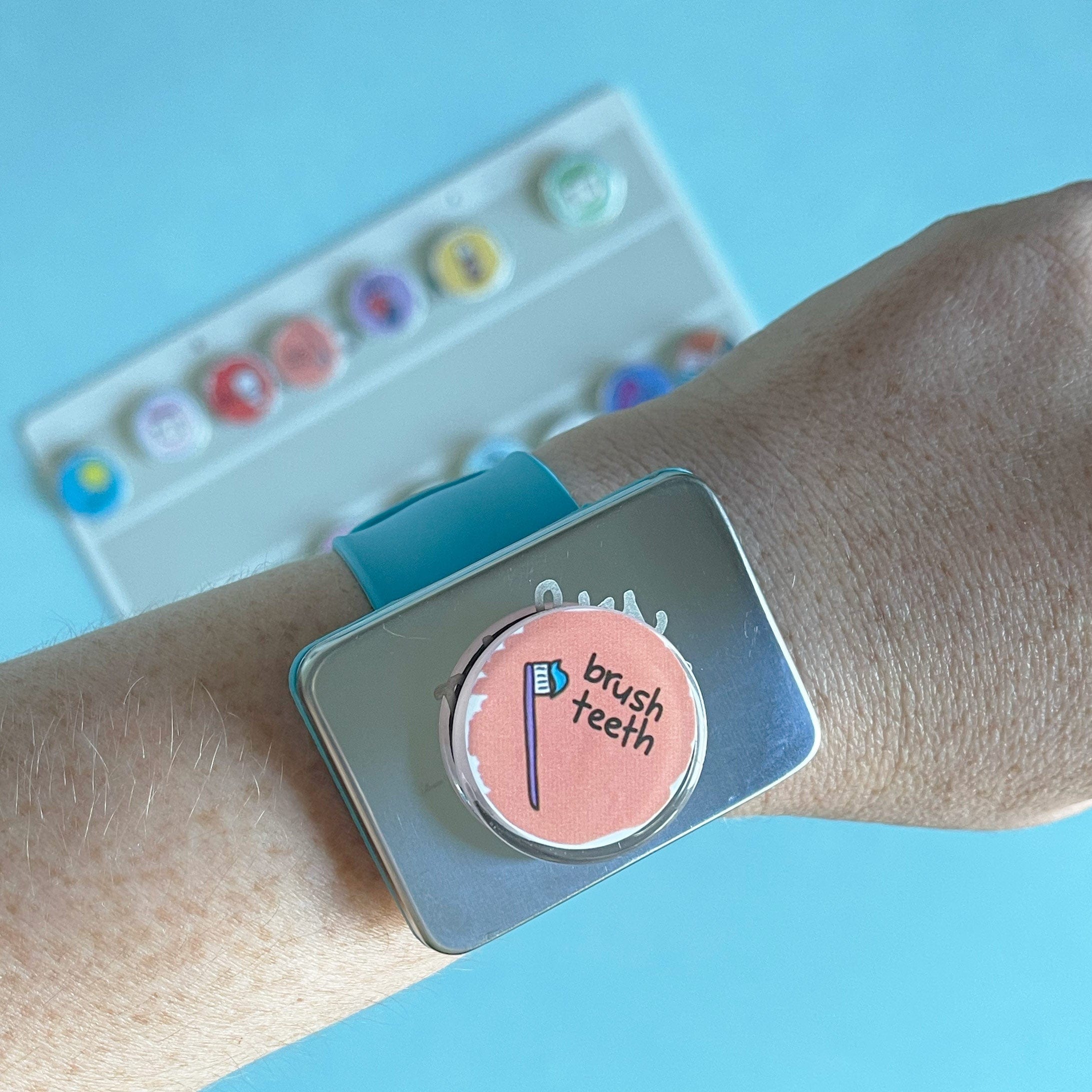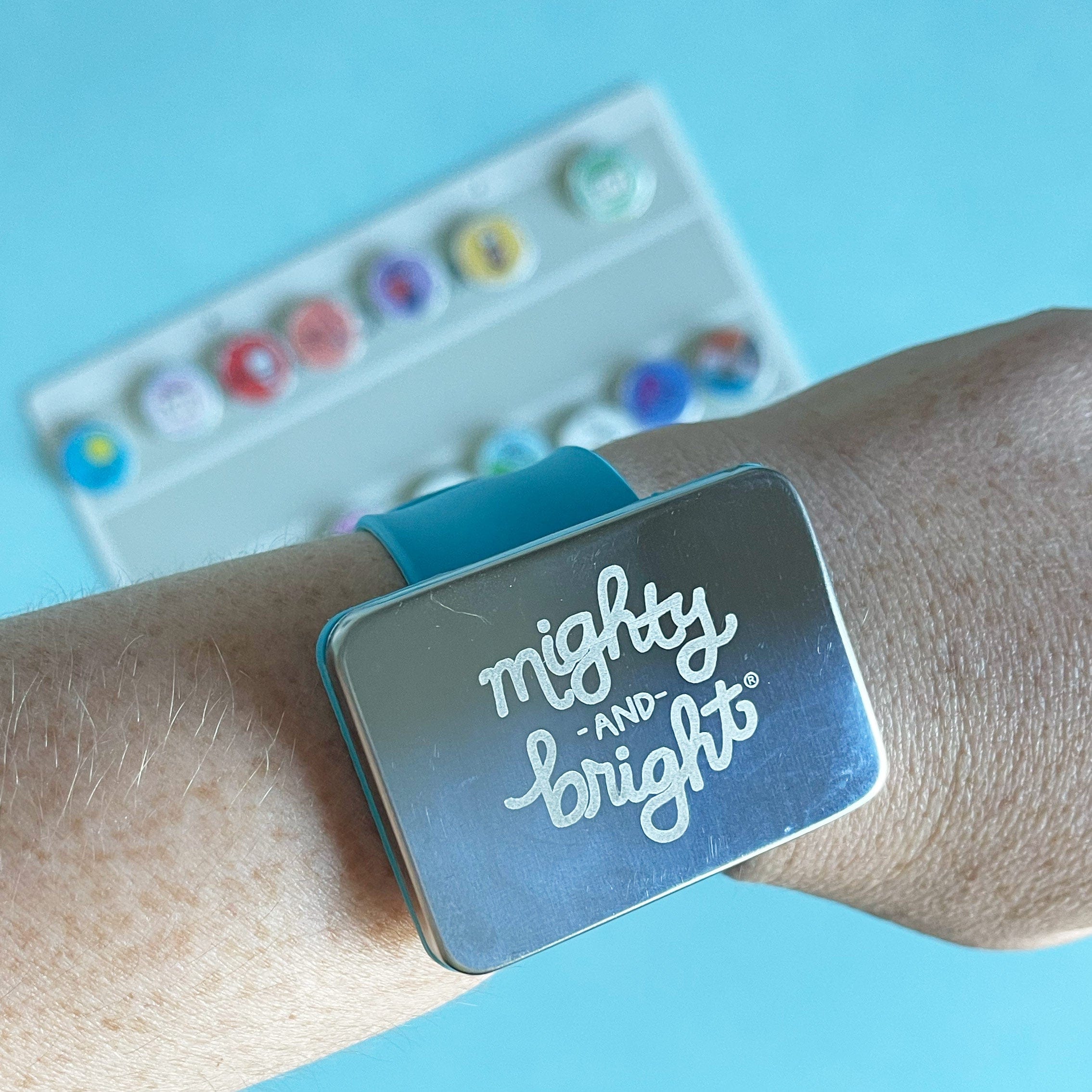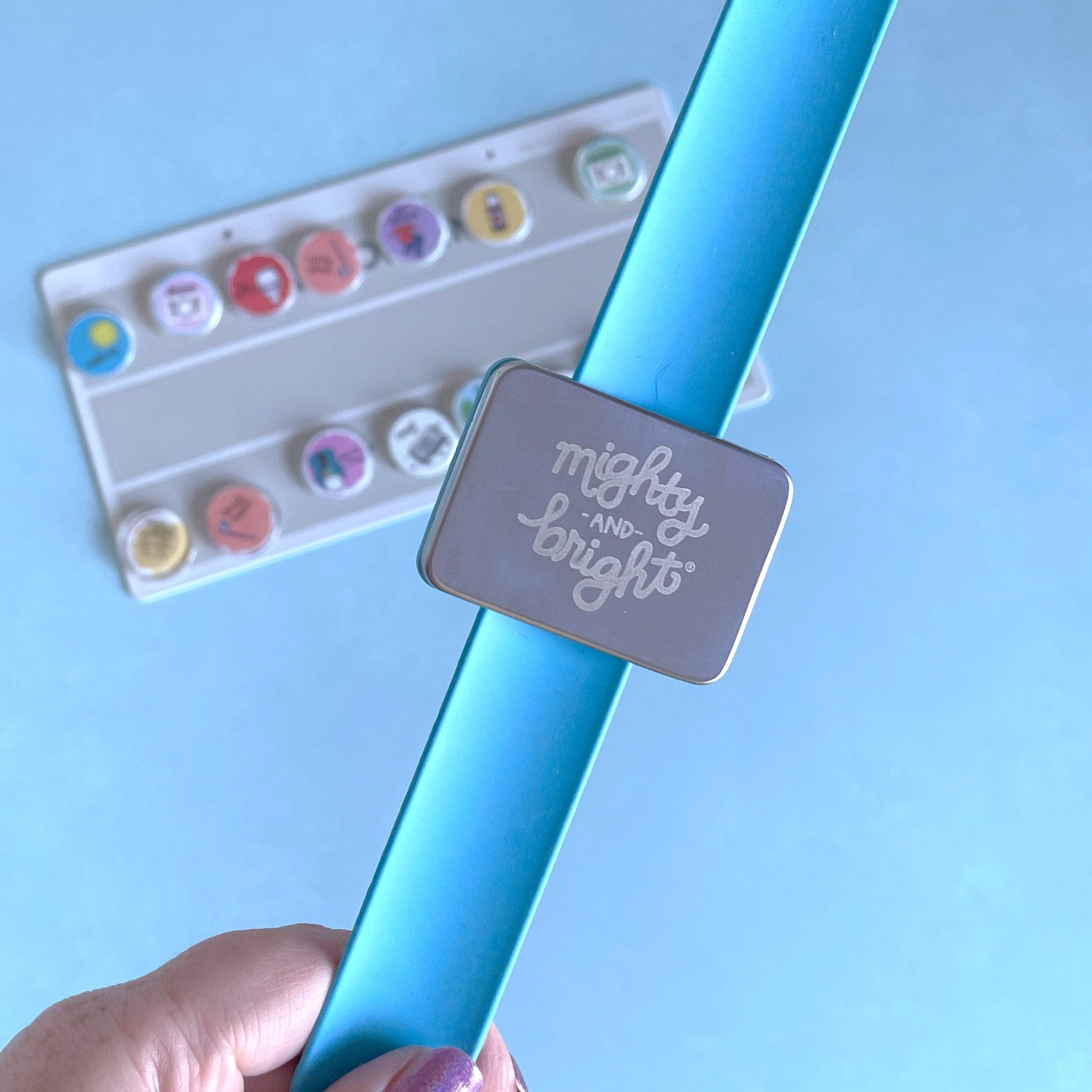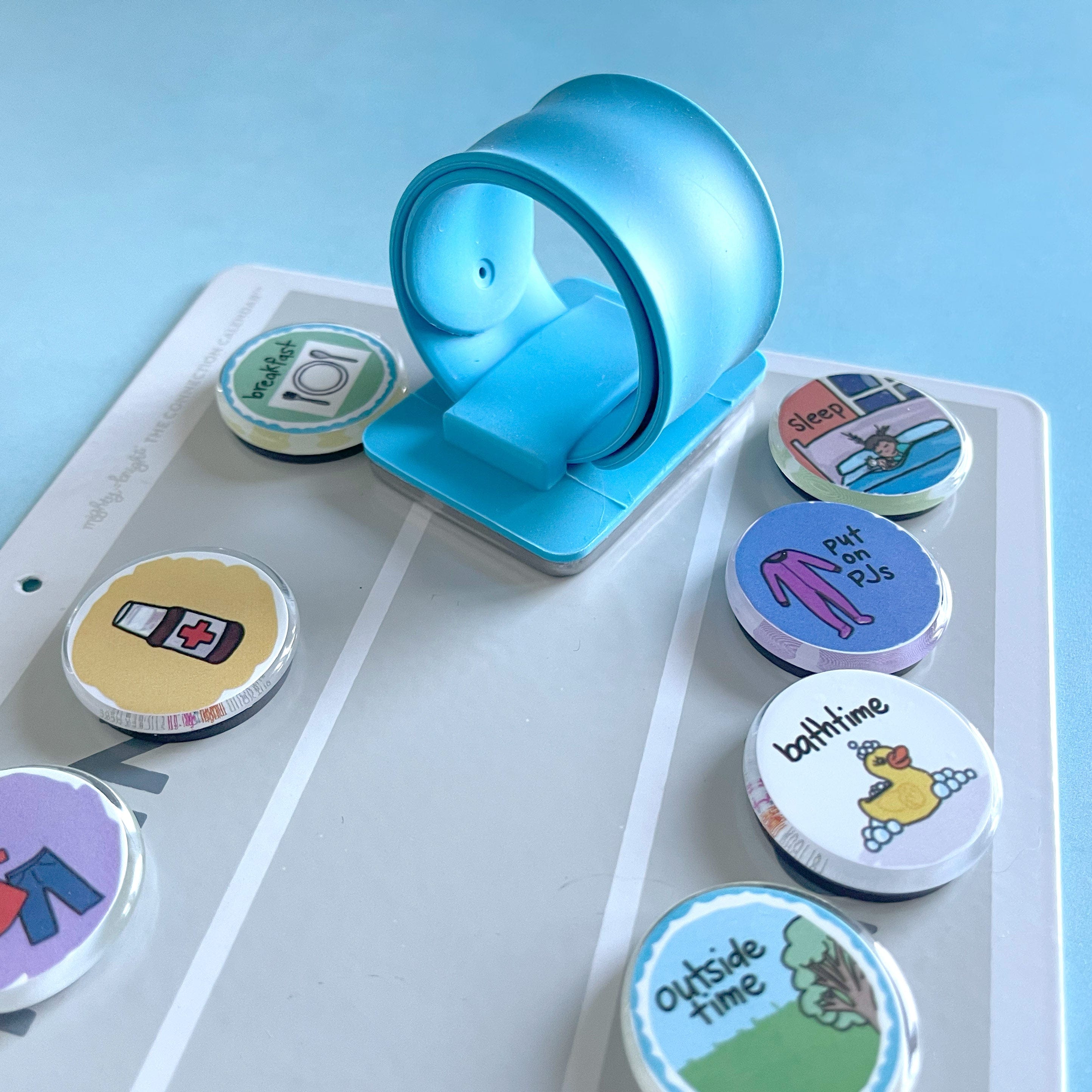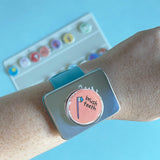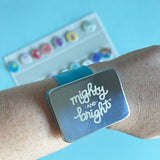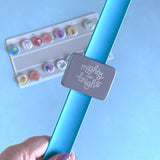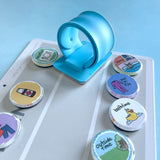 Do you find your kids in the bathroom messing with the soap instead of brushing their teeth? Do you find their towel abandoned in the living room because they got distracted by something on their way to hang it up?
Welcome to parenthood, especially for those of us with neurodivergent kids. Help kids — with ADHD or not — stay on task with the Mighty + Bright Stay on Task™ bracelet.
Magnets from the daily calendar move from the chart to the metal surface of the Stay on Task™ bracelet
The task stays with them as walk from room to room, reminding them of the task they need to complete
Completed tasks move back to the chart
When not in use, the Stay on Task™ easily stores on their Daily Calendar
DETAILS
Slap bracelet is 9.5" x 1.25" when extended and shrinks to fit wrists as small as 1.25" in diameter
Magnetic metal top is 2.125" x 1.5"
---