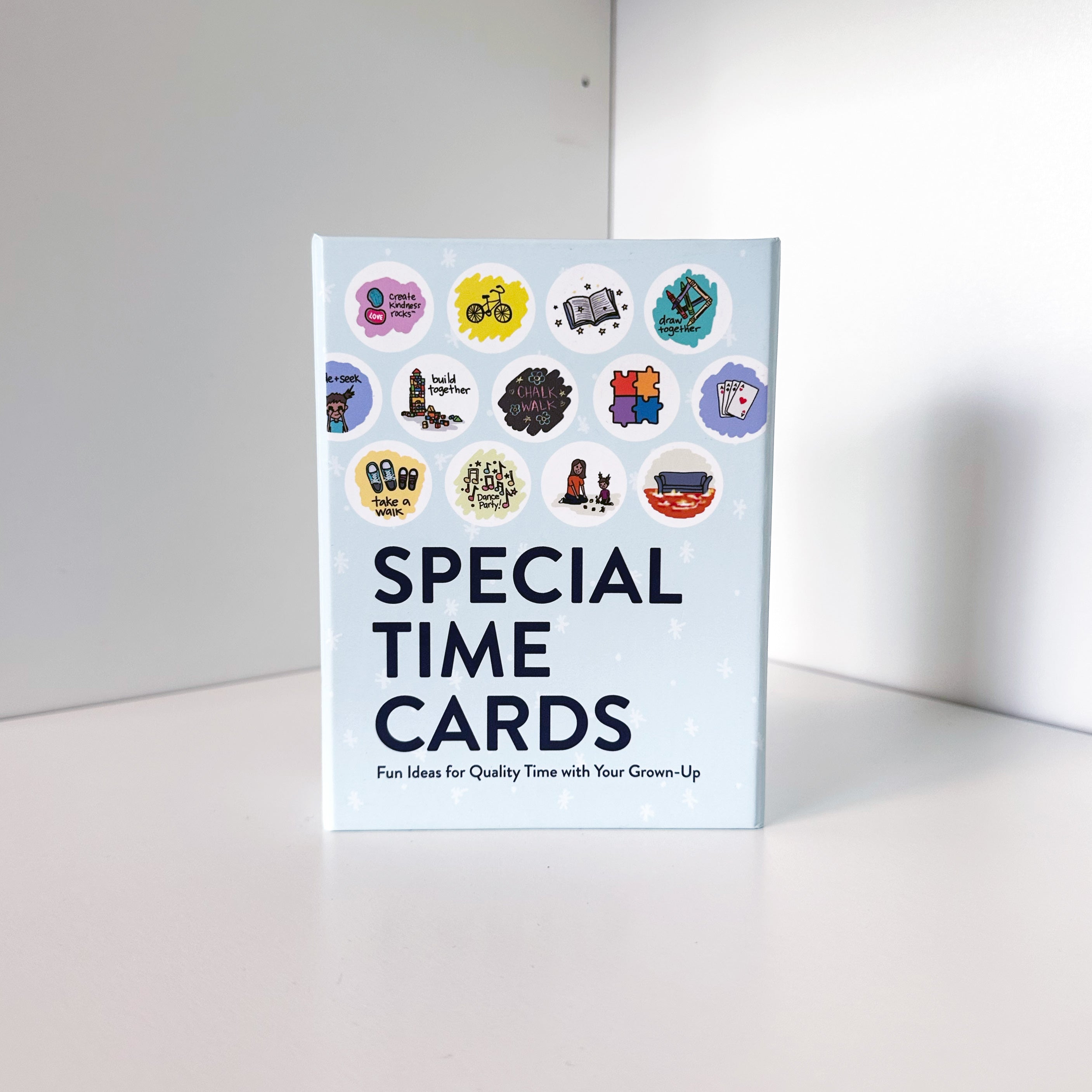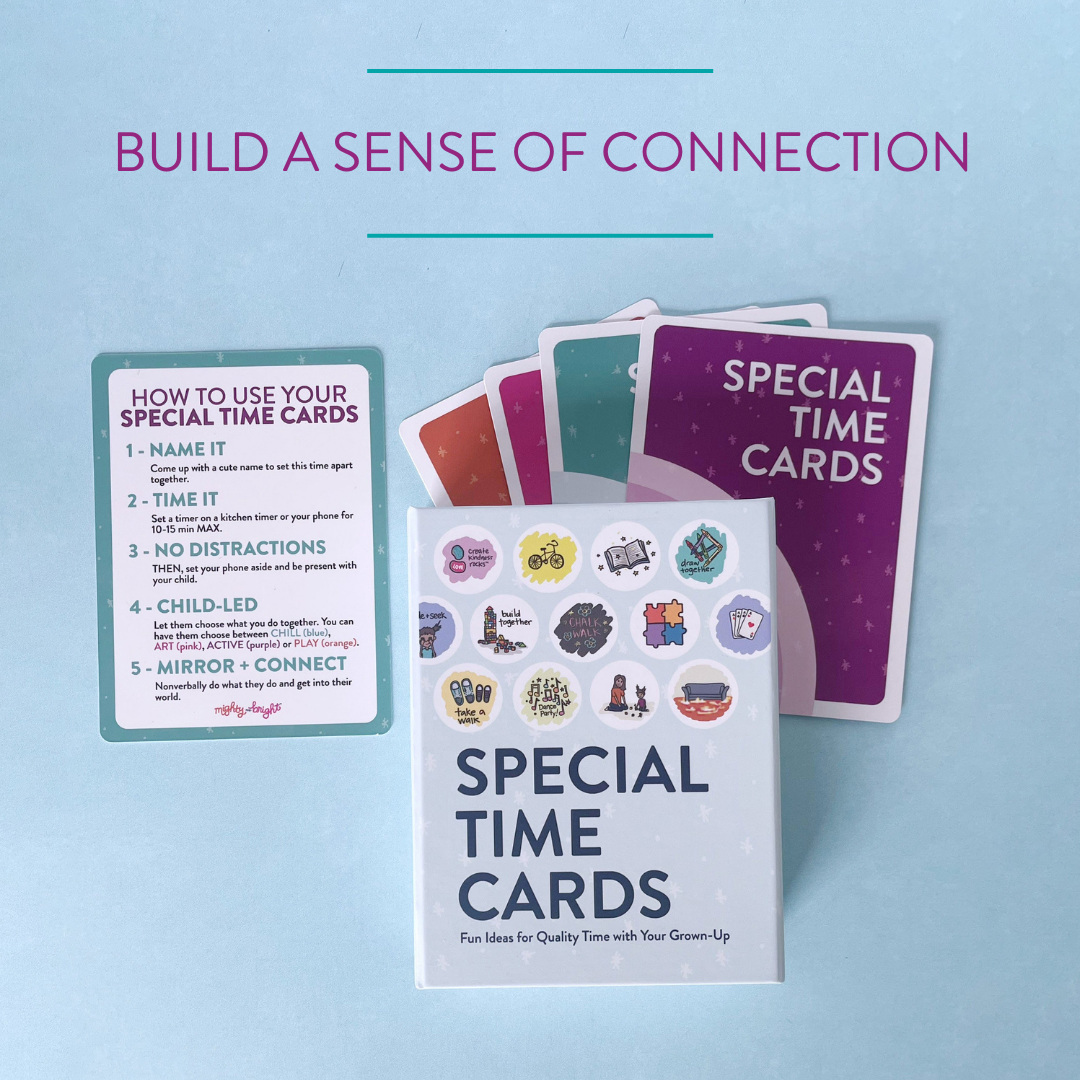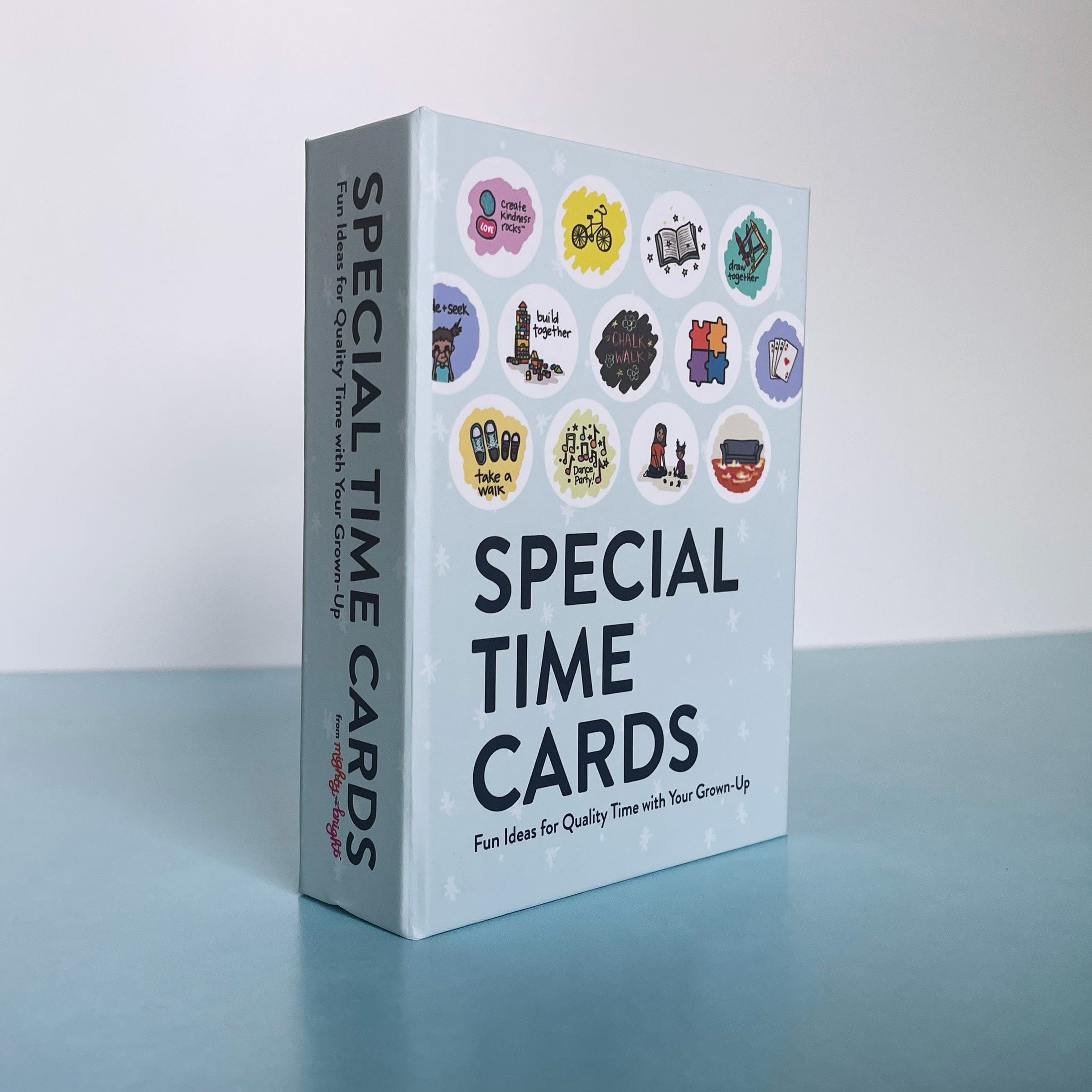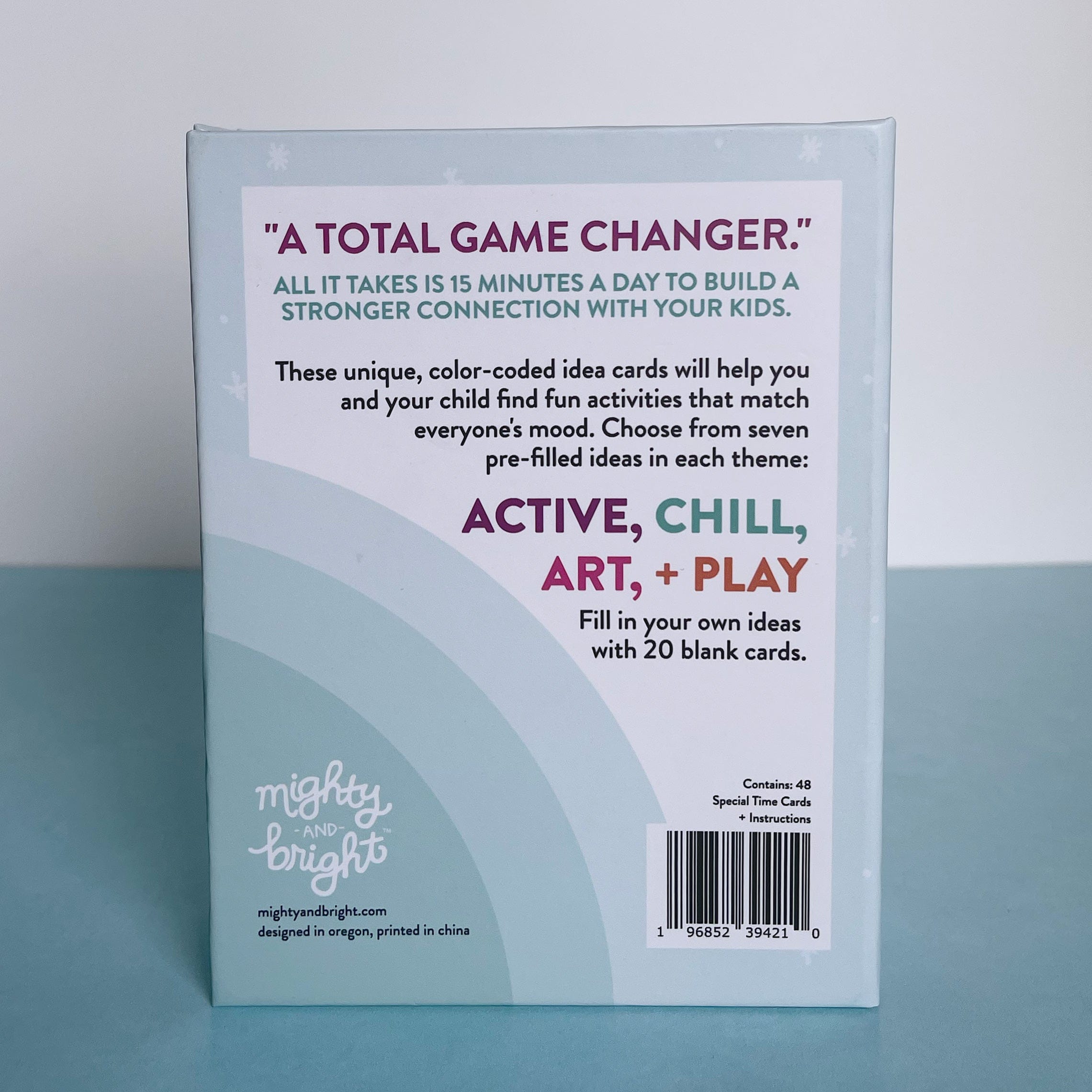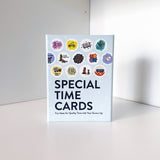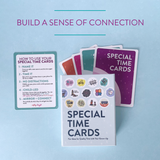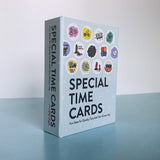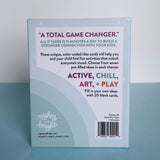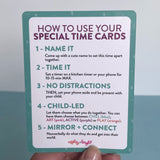 Special Time Cards for a Strong Parent-Child Relationship
Description

Details

What's a Power Up?
"A Total Game Changer."
All it takes is 15 minutes a day to build a stronger connection with your kids. This unique, color-coded deck of idea cards was developed to help you develop a sense of connection with your kids — a skill that's vital to long-term mental health. Our included digital Power Up™ booklet helps you maximize the value of your Special Time Cards to build a strong emotional connection with your kids.
Choose from seven pre-filled ideas in each theme: Active (purple), Chill (blue), Art (pink), and Play (orange). You and your child can also fill in your own ideas using our 20 blank cards (5 in each color).
Mighty + Bright's intentional, high-quality products are research-backed, created by experts, and designed to last years. Our goal is to help you easily incorporate positive mental health into your every day.
---
Special Time Cards for a Strong Parent-Child Relationship